Mission Support Organization
But you will receive power when the Holy Spirit comes on you; and you will be my witnesses in Jerusalem, and in all Judea and Samaria, and to the ends of the earth." (Acts 1:8)
The MSO is an organization dedicated to supporting the AMCF, Composed of volunteer Christian men and women from active, reserve and retired military service and military civilian employees from the Korean Armed Forces. The MSO also has a unique relationship with Korean Civilian Church Communities in country and overseas for military ministry. It is an interdenominational, non-governmental, non-political and independent organization.
To contribute to bringing the Gospel of Jesus Christ to the military men and women of every nation of the world supporting AMCF's activities and carrying out this mission in cooperation with relevant mission agencies serves as a faithful helper for MCF by supporting and collaborating to help MCFs in each country to become autonomous and mature.
Principal Supporting Organizations
AMCF (Association of Military 

Christian 

Fellowships)
The Association of Military Christian Fellowships (AMCF) is an association of national Military Christian Fellowships(MCFs) and individual military Christians voluntarily working together to honor Christ in their respective armed forces, nations, regions, and worldwide. MCFs are independent, self-governing, and financially self-supporting; they develop along national lines to meet the needs of their own national armed forces. The AMCF is nonpolitical and does not support the political aspirations or positions of any person, party or nation. The AMCF is non-denominational in character and it is open to interact with all traditions of the Christian confession of faith. It has no official affiliation with any denomination or church. The AMCF is an association with no central organization, office, budget, or staff.
ACCTS (Association for Christian Conferences, Teaching and Service. USA)
Mission is to assist in the development of Christian leaders in the armed forces of the world and in the establishment and growth of Military Christian Fellowships.
ACCTS' ministries are conducted in accordance with, and our staff is guided by, the core values our board adopted in 2006:
ACCTS ministry focuses on armed forces personnel, as we encourage military Christians around the world to become spiritually mature Christian leaders. ACCTS is a Principal Supporting Organization (PSO) for AMCF.
ACCTS ministers in three contexts: as an association, we minister both individually and as a community of volunteers toward common goals; as a Christian family, we share one another's trials and triumphs, support one another in prayer, and gather regularly for Christian fellowship; and as an organization, we minister within the US tax guidelines set forth for non-profit ministries.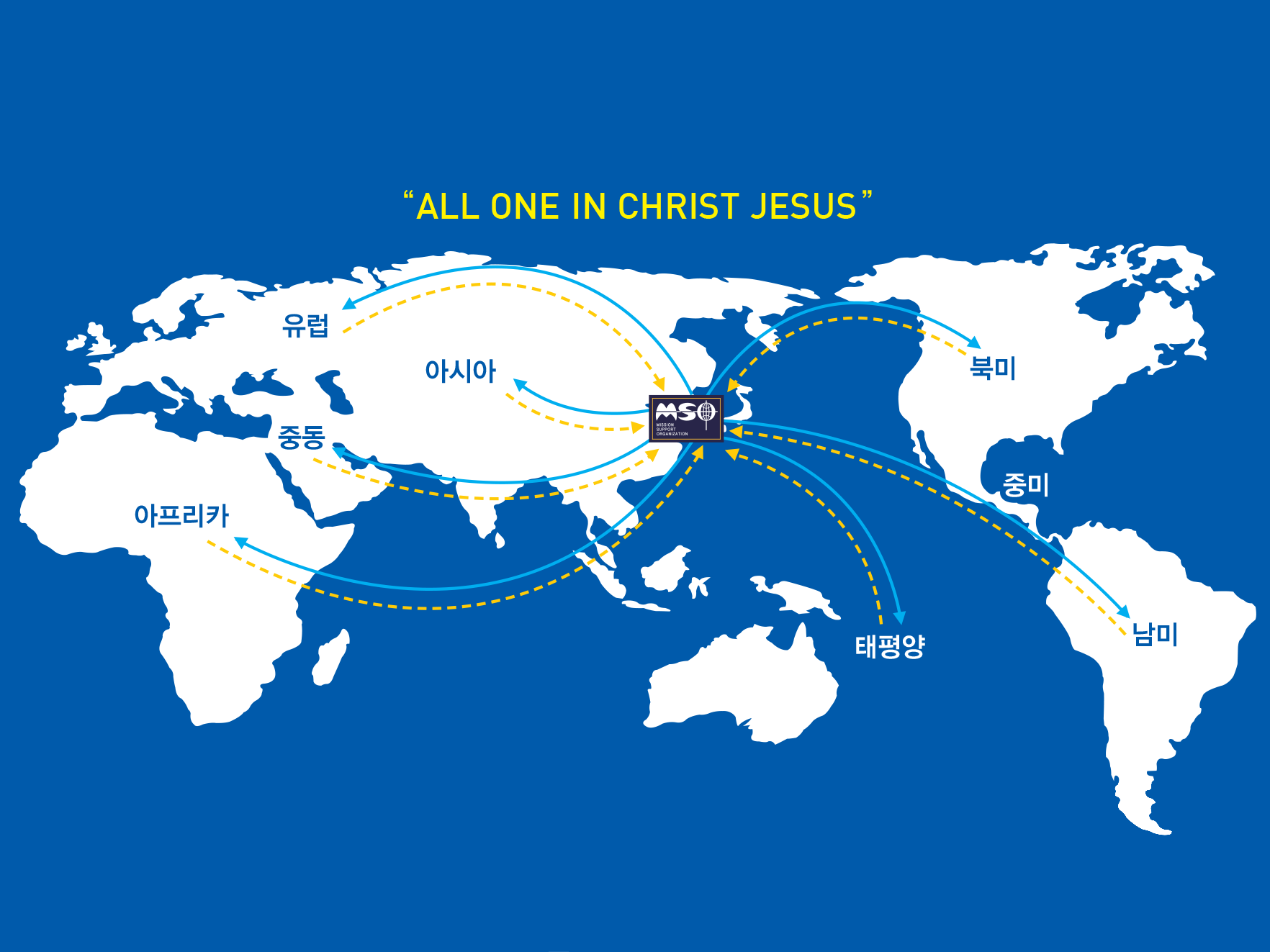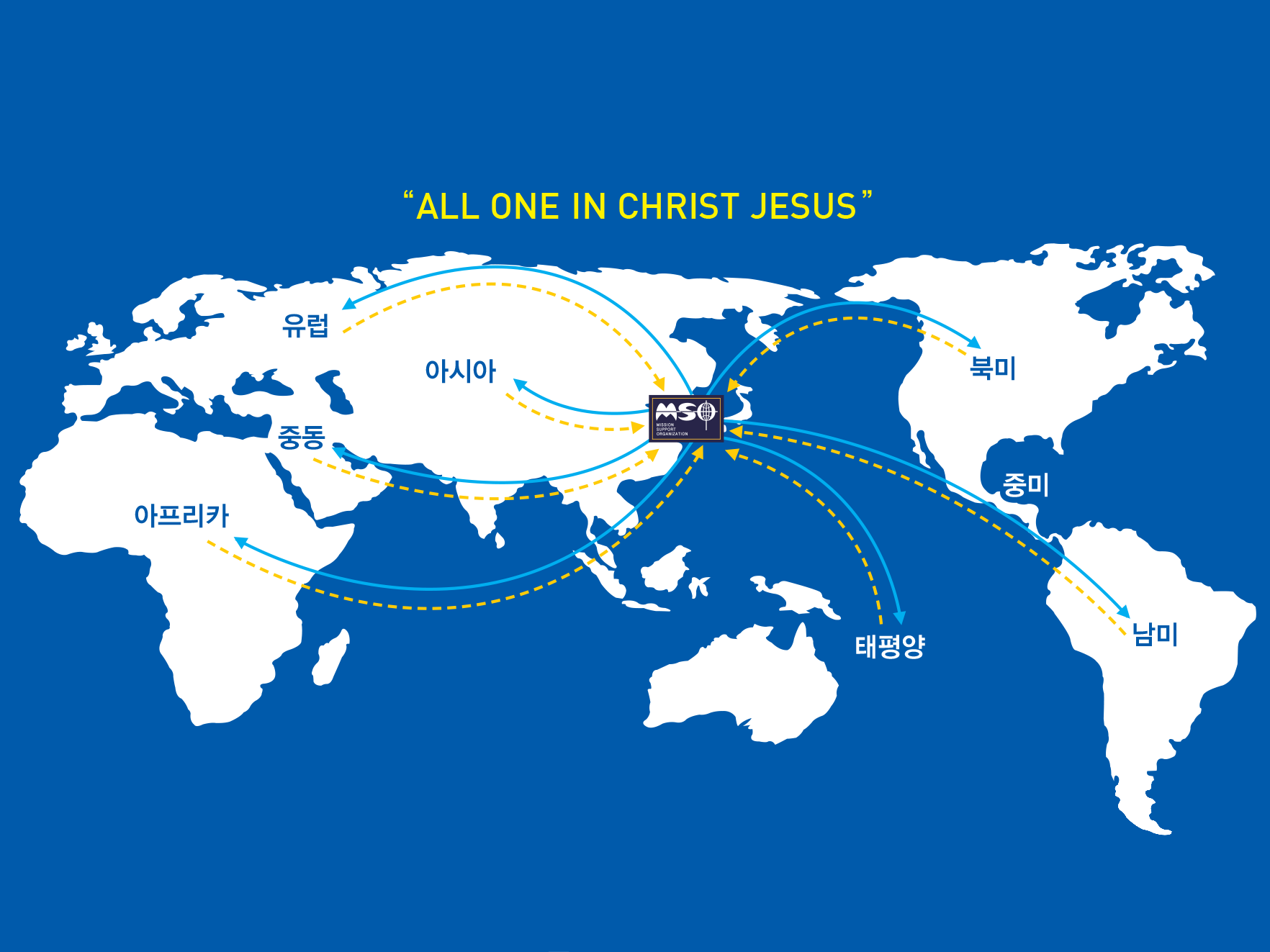 MMI (Military Ministries International. UK)
MMI helps military Christians follow Jesus Christ in armed forces around the world.
MMI works amongst Christians in the armed forces of countries in Europe, Africa, South Asia ,and the Middle East. 
MMI is based in the UK and the field staff members have all seen service in the armed forces of various countries.
It is one of the three Principal Supporting Organizations for the Association of Military Christian Fellowships (AMCF). MMI staff members assist in running conferences and seminars and staff members travel to meet with national MCFs as well as individual Christians in the MMI operating regions.
KMCF(Korea Military Christian Fellowship)
KMCF, as a Korea Christian Fellowship, has a motto of For God, For Country!, supports Christian soldiers' faith activities, organizes MCFs in all military units, and promotes all soldiers has the goal of evangelizing through MCF's members fellowship activities.
KMCF was first established in 1956 as OCU(Officers Christian Union) with 12 Korean military officers led by two US 8th Army Christian officers and one Korean military officer.
KMCF has increased Christian soldiers faith through has been held annually the Prayer Convention for National Salvation since in 1990 and the Korean OCU was renamed KMCF (Korea Military Christian Fellowship) in 1998.
KMCF is concentrating on establishing and supporting MCF activities at 1004 churches in the unit through regular prayers and worship services, organizing salvation gatherings, and supporting activities above battalion level discharge through 260 chaplains and 350 civilian pastors.
KVMCF (Korea Veterans Military Christian Fellowship)
The KVMCF was established as OCU(Officers Christian Union) on December 9, 1956, with the Motto, 'For  God! For The Country!' as a Korea Veteran Military Christian Fellowship. It was reorganized as KVMCF on June 30, 1980.
OCU hosted two World Conference in Korea in 1967 and 1984. In 1989, the first East Asian Regional Conference was also held by KVMCF in Korea. From June 1990 to the present, The KVMCF has supporting and cooperating annually Prayer Convention for National Salvation of KMCF.
It is a major domestic cooperation organization that participates in, supports, and cooperates in the East Asian Regional Interaction held every two years in Asia and the East Asian Regional Conference held every three years.
MEAK (Military Evangelical Association of Korea)
MEAK is composed of 10 overseas branches and 16 domestic branches. It was established in 1972 with the goal of participating in gospel activities in the military to all Korean churches. We are carrying out two ministries at the same time for the expansion of the Korean church and for evangelism as Christian soldiers in the Korean military.
Through the Vision 2020 Movement, MEAK has made a Christianity of 37 million, 75% of the Korean population, Every year, the baptism of 200,000 young soldiers has been linked with each church to increase military gospel ministry.
In addition, we focused on training Christian soldiers into good Christian warriors through the "Sunshine Campaign". Through "Yes Mission Ministry", we evangelized ROTC students from each military academy and 113 universities.
It is a major cooperating organization that provides support for chaplain by linking civilian and military churches along with missionary ministries sent to military missionaries.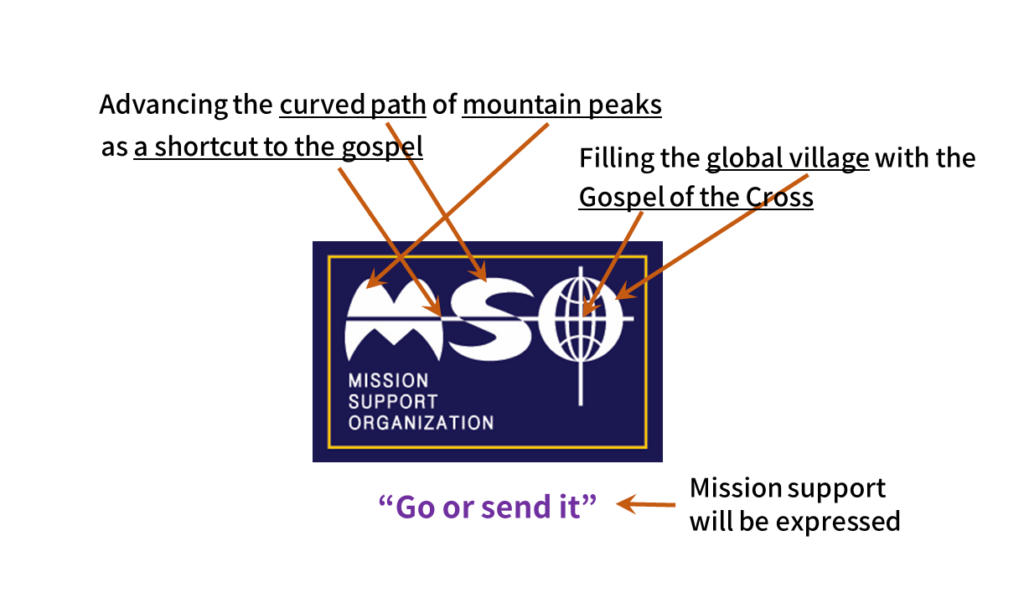 10 Dec 2000: AMCF President Preparatory Committee established and launched
1 Jun 2002: Changed the AMCF President Preparatory Committee to MSO (Mission Support Organization). Reorganization started. Inauguration of Elder Lee Jun as the Chairman of MSO
15 Sept 2002 Inauguration of Elder Lee Pil-sup as the 5th President of AMCF (thanks and worship: Central Military Chapel)
22 May 2003: Launched AMCF 2004 World Conference Preparation Committee
14 Sept 2003: Promulgation of the Regulation of MSO 
14~21 Sept 2004: AMCF 12th World Conference and QC Host/Support
2 Dec 2004: Opening of MSO's current office/world military mission activities 
15~21 Sept 2009: Held AMCF 2009 QC
30 Nov~8 Dec 2014: AMCF 13th World Conference and QC Participation/Support
16 Feb 2017: Inauguration of Elder Yoon Yeo-il as the Chairman of MSO
Jan 2020: Inauguration of Elder Park Nam-pil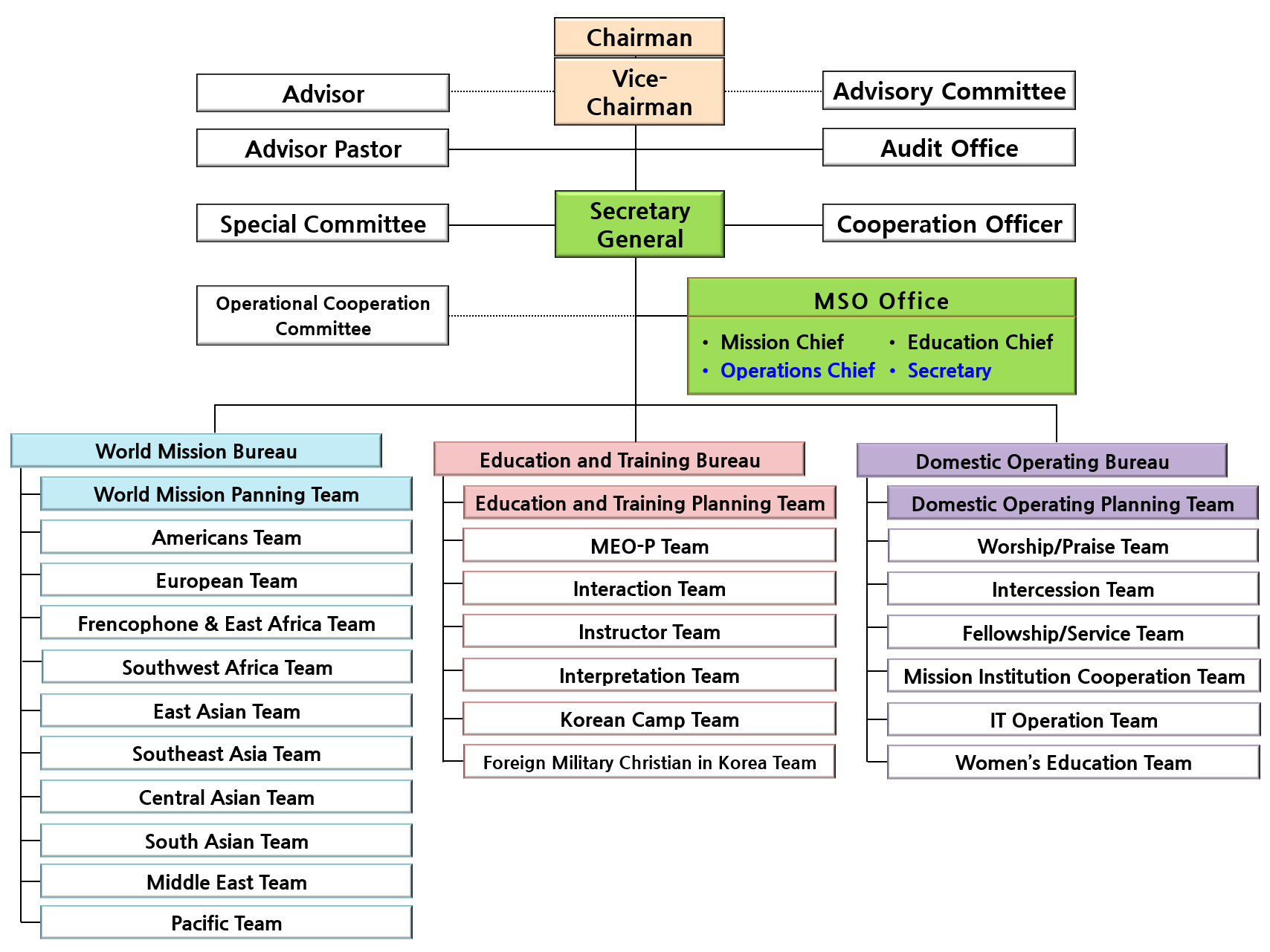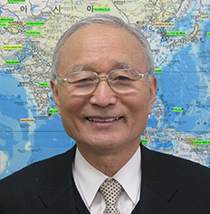 Executive Advisor
Lee Pil-sup
prayers@unitel.co.kr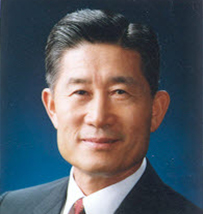 1st Chairman
Lee Jun
jlee1788@naver.com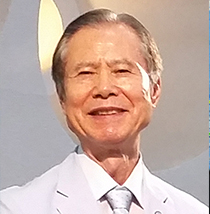 2nd Chairman
Yoon yeo-il
yy431115@hanmail.net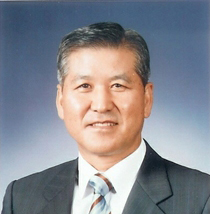 Chairman
Park Nam-pil
parknp@naver.com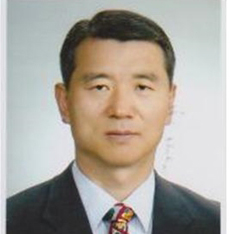 Secretary General
Chung Bong-dae
mso54chung@gmail.com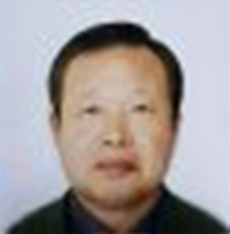 Mission Chief
Lee Jang-song
jangsonglee0705@gmail.com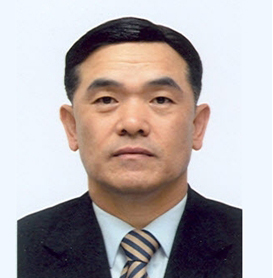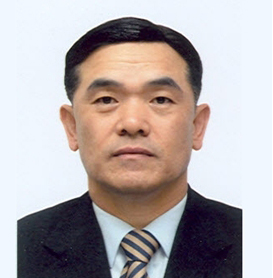 Education Chief
Choi Sang-bok
05choisb@hanmail.net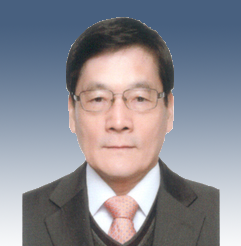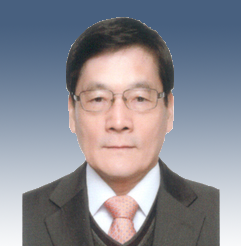 Operations Chief
Park Baek-man
pbm00@hanmail.net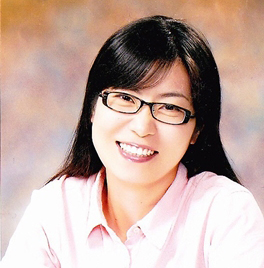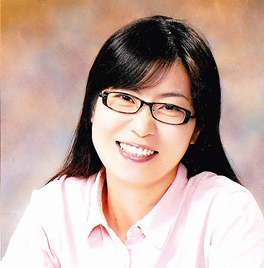 Staff
Jin Mi-jung
jiam-06@hanmail.net